I am a massive Nintendo fan and wanted to do a design of the Nintendo website and I designed a Parallaxing website which allows fans of nintendo to experience a few elements of the games on their websites creating an excitment for users before they buy their game. The landing page will generate a different character everytime it is viewed, from Nintendo characters to characters that have used a Nintendo console, I have chosen to do this because as a gamer, it would excite me if I saw something like that.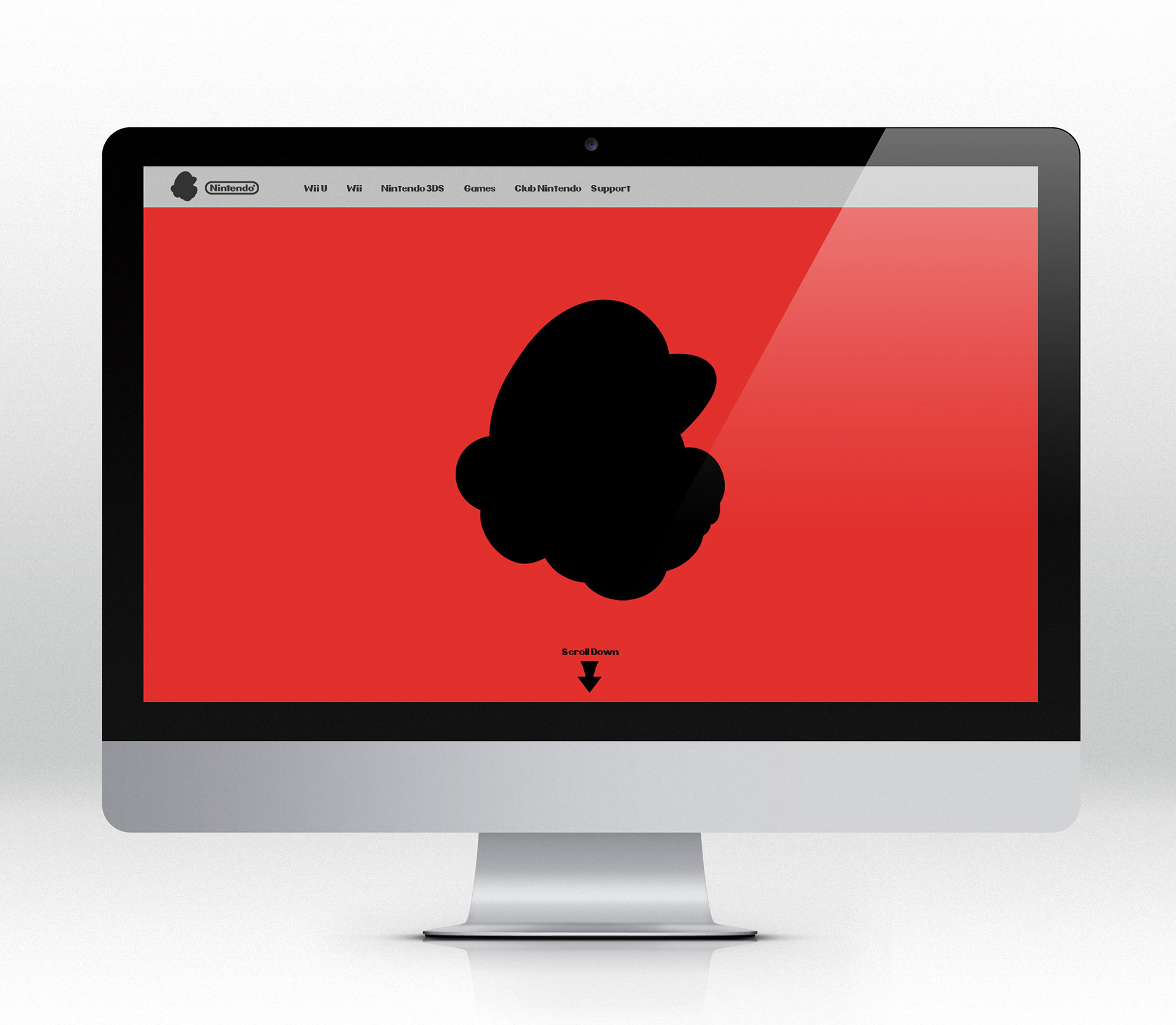 This would be the landing page of the Nintendo site, which will generate a different iconic Nintendo characters symbol, every time you land on the home page, e.g. Mario's head (see above) or Yoshi's Egg (see below).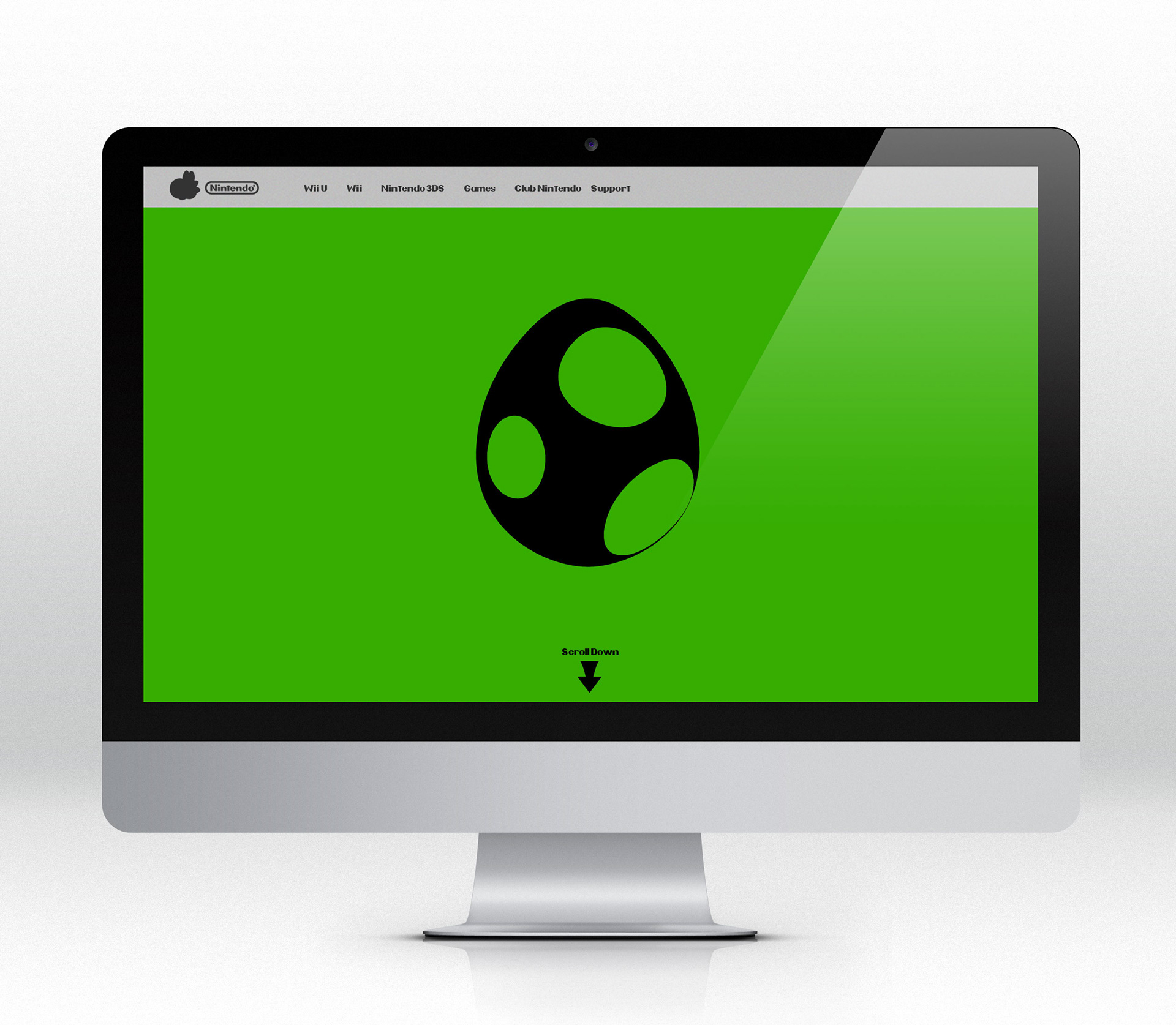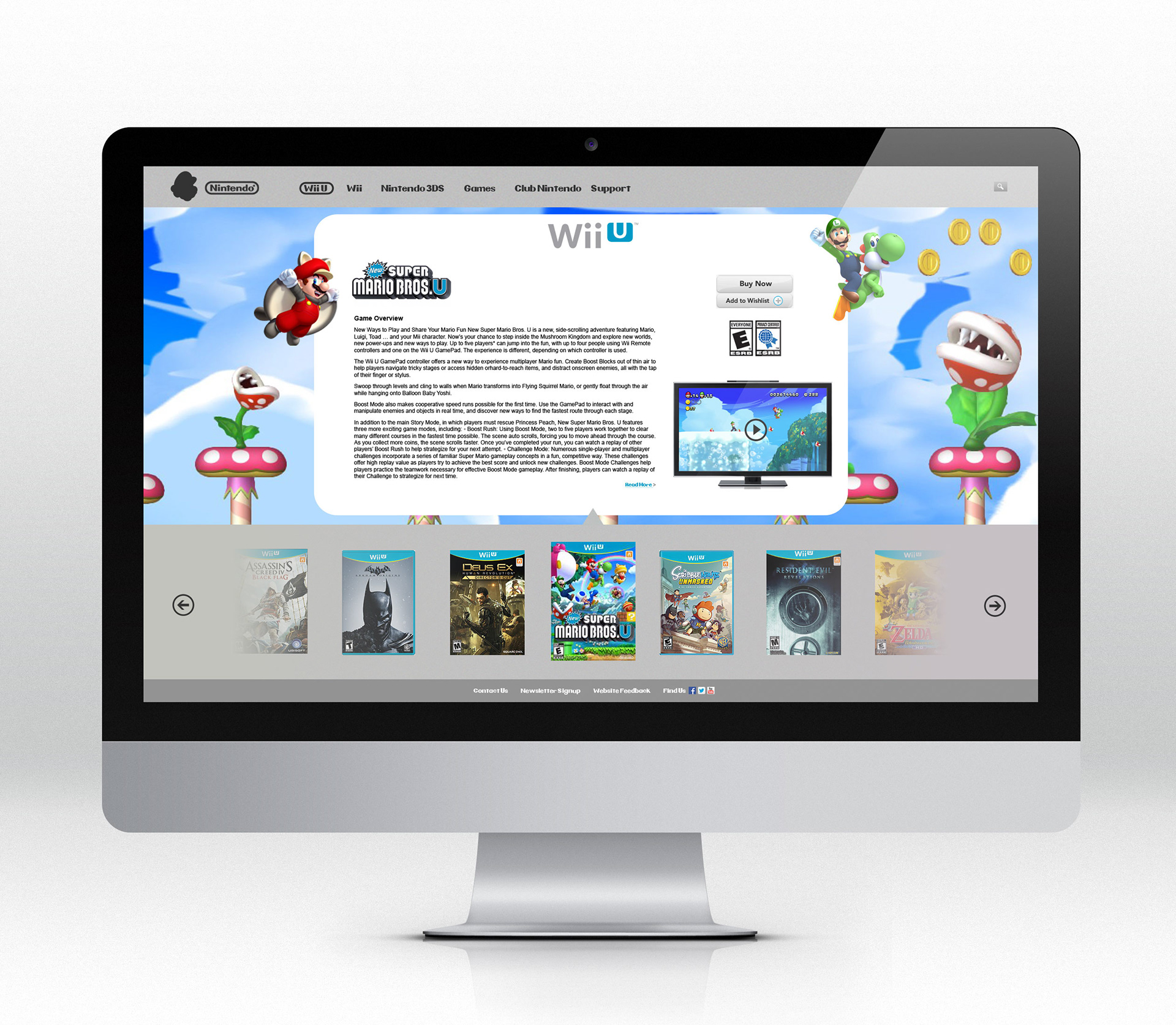 This is the Wii U page, which shows all the games at the bottom of the screen as a carousel. The middle game shows the information and an image in the tv screen which either shows a slideshow of images which enlarges once clicked on or a pop up trailer of the game.
Whilst scrolling down from the landing page, Mario and Luigi (other elements/characters on other pages) will moving into place from the sides, if the user hovers over one of the plants, the image will start to play on a loop to give the webpage a fun and interactive feel.