The NHS wanted a few things designed which included a History Timeline, a Match me tool and a Application Timeline. So the first thing I got asked to design was the History timeline, which i wanted to make it more entertaining and interactive then a normal timeline which the client loved.
The next thing I got asked to design was the Match me tool, they wanted it in the similar style to the History timeline, with the colours and feel, so with it being a Match me tool with a number of questions, the functionality of it had to be different, so I made it as simplistic as I could without loosing the same feel as the History timeline. I also created icons for each question which related to the question, which the client was really pleased about.
Then I went on to design the Application timeline which the client wanted icons just like the Match me tool but they did not want it to be interactive, so I designed the Application timeline with all new icons to try explain to the candidate, how the process works. 
The client is happy with all three designs and ideas, and all are currently live. To view them live, please click the link under each section.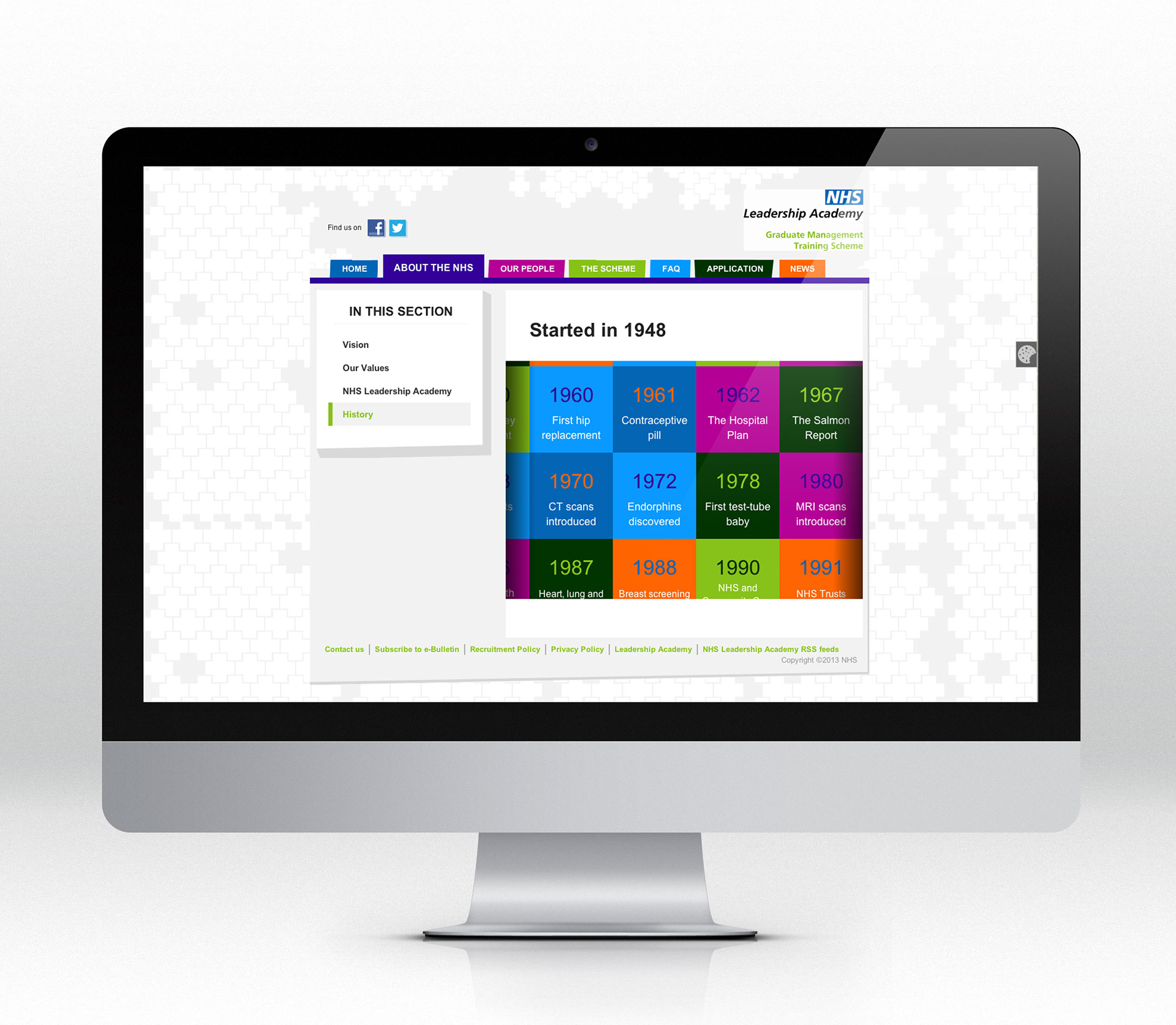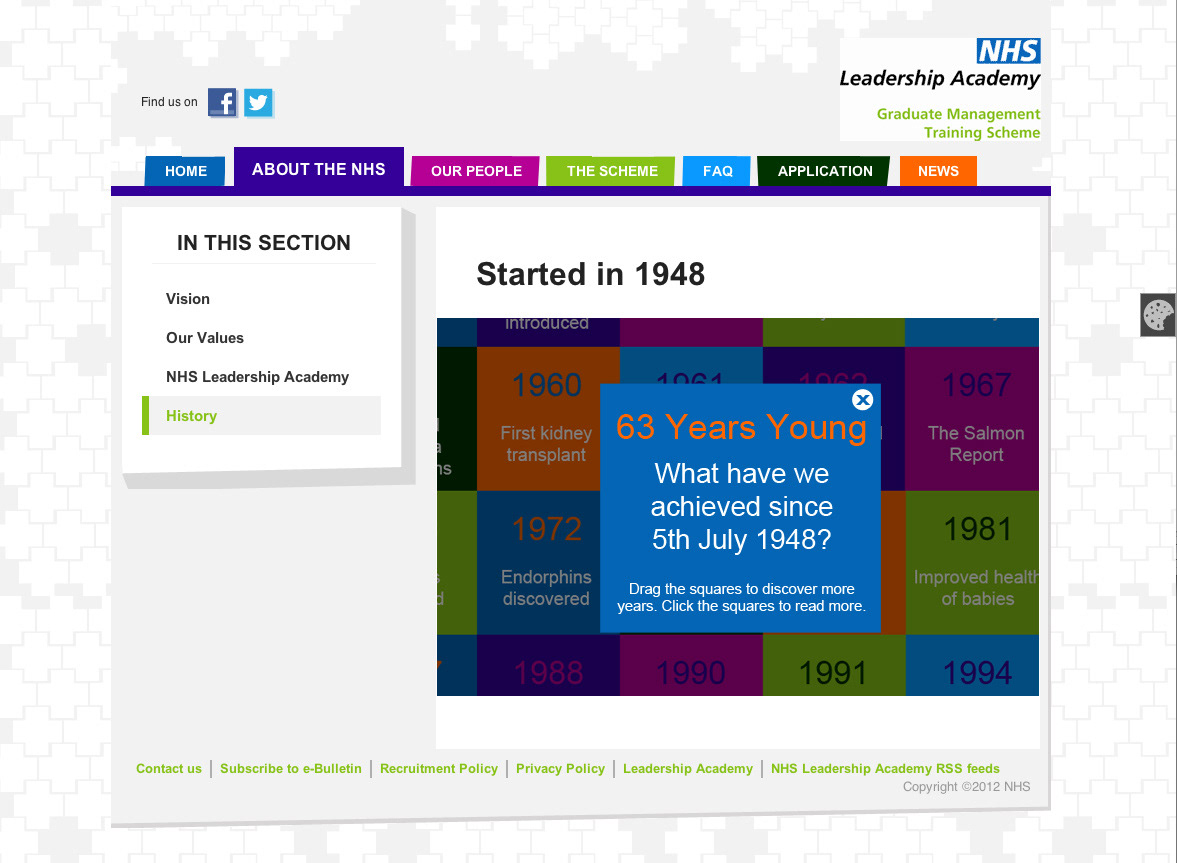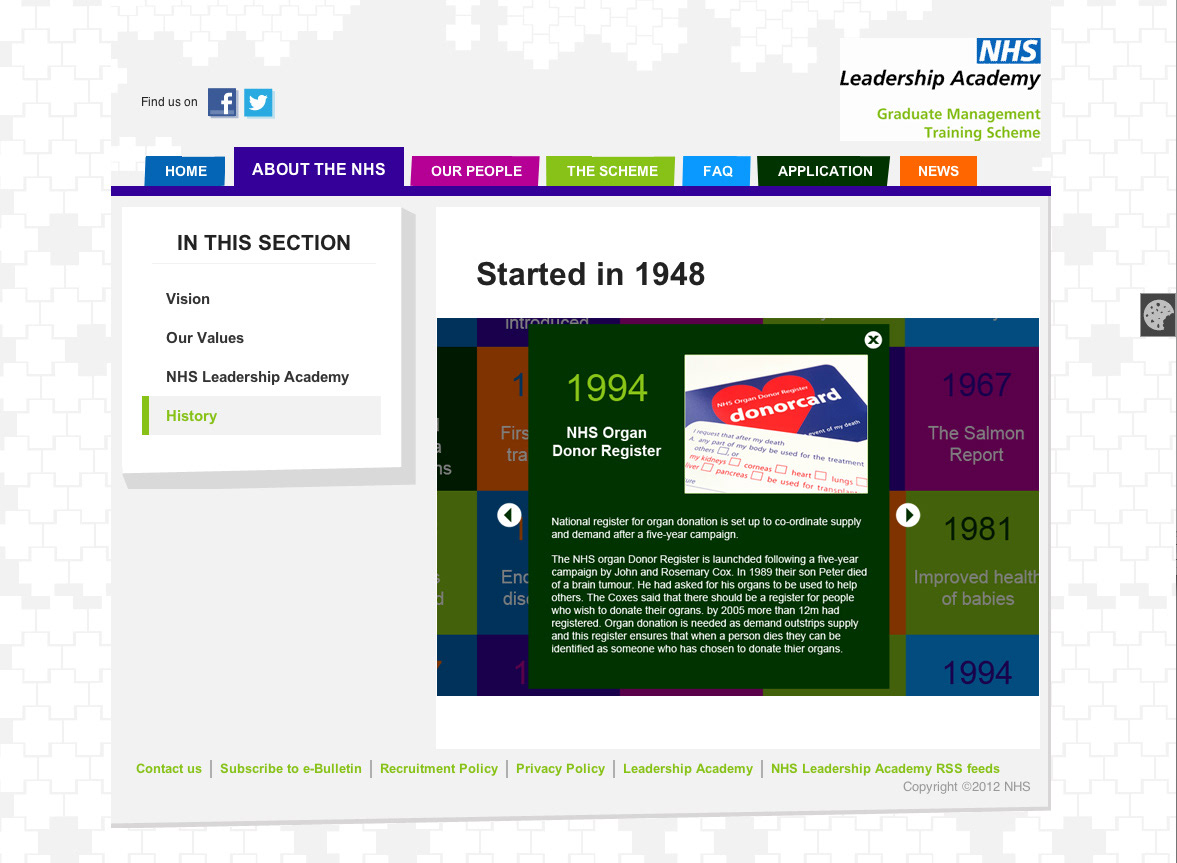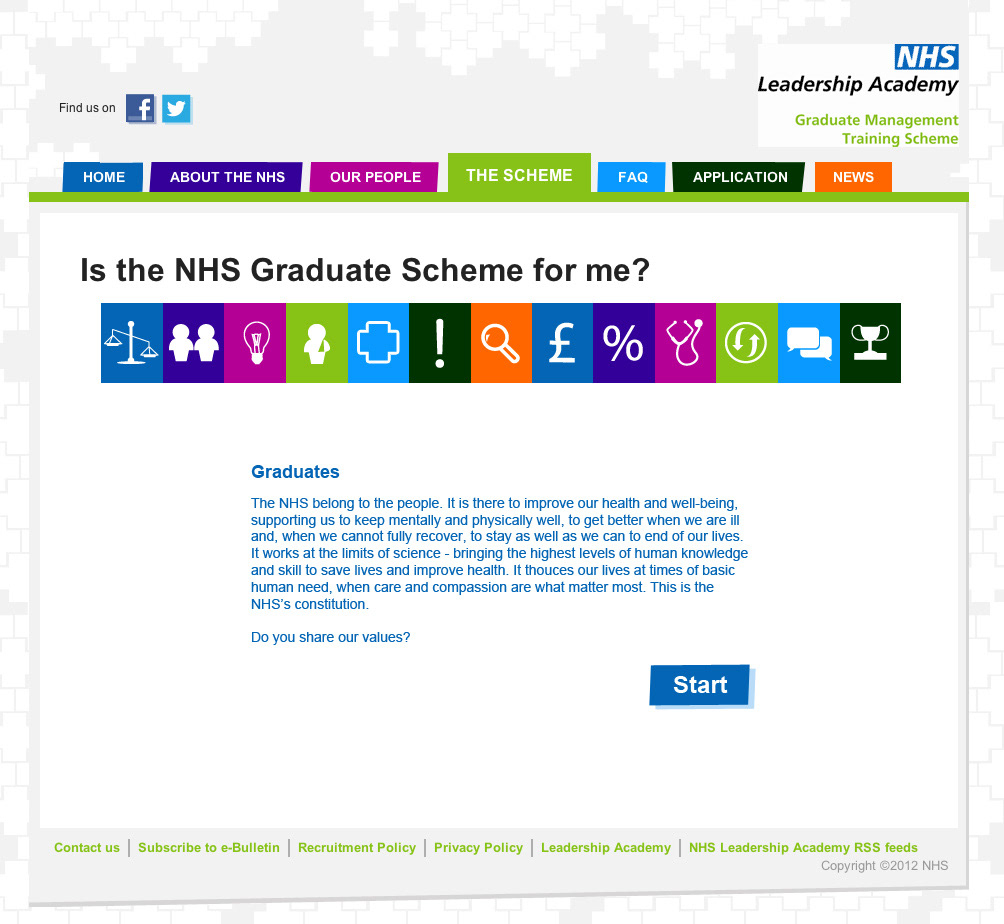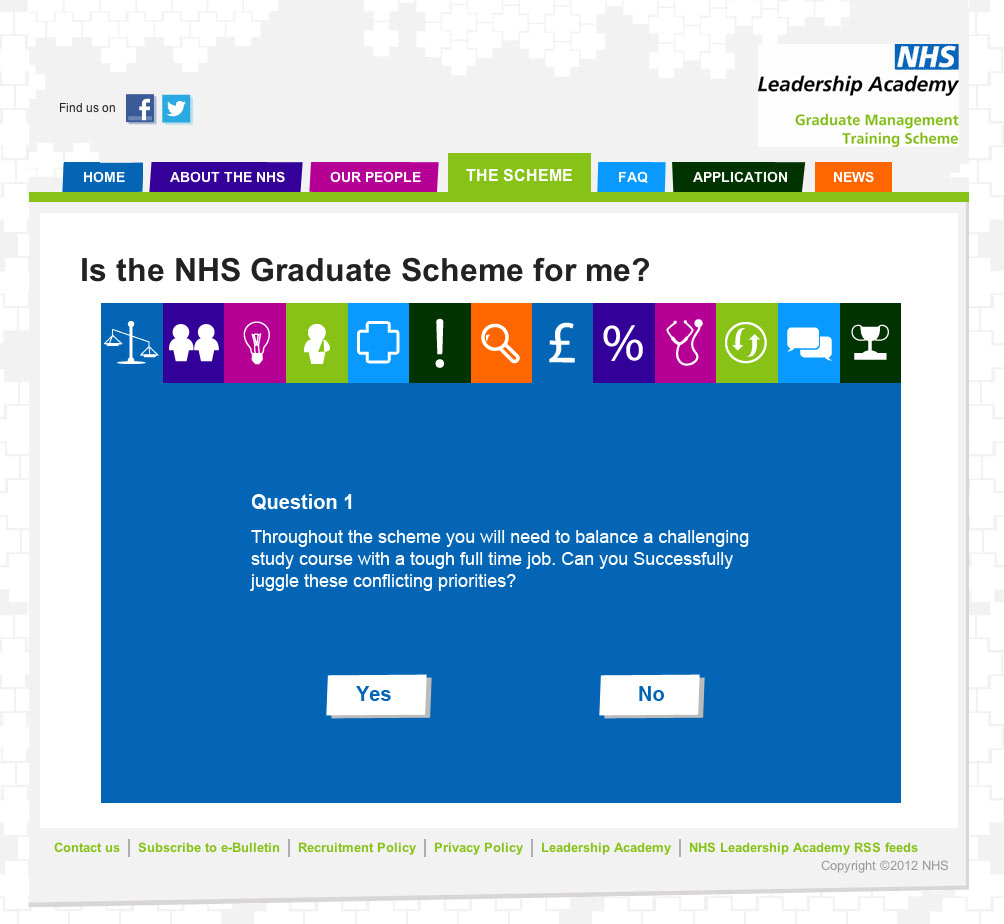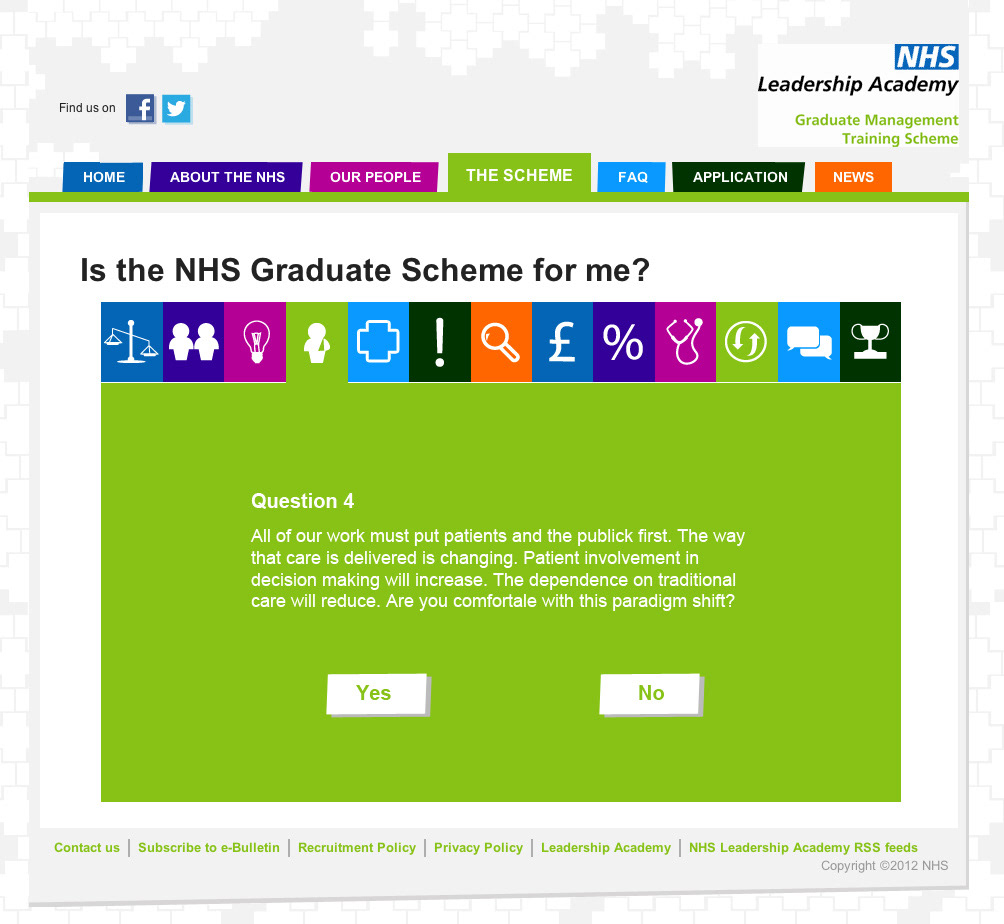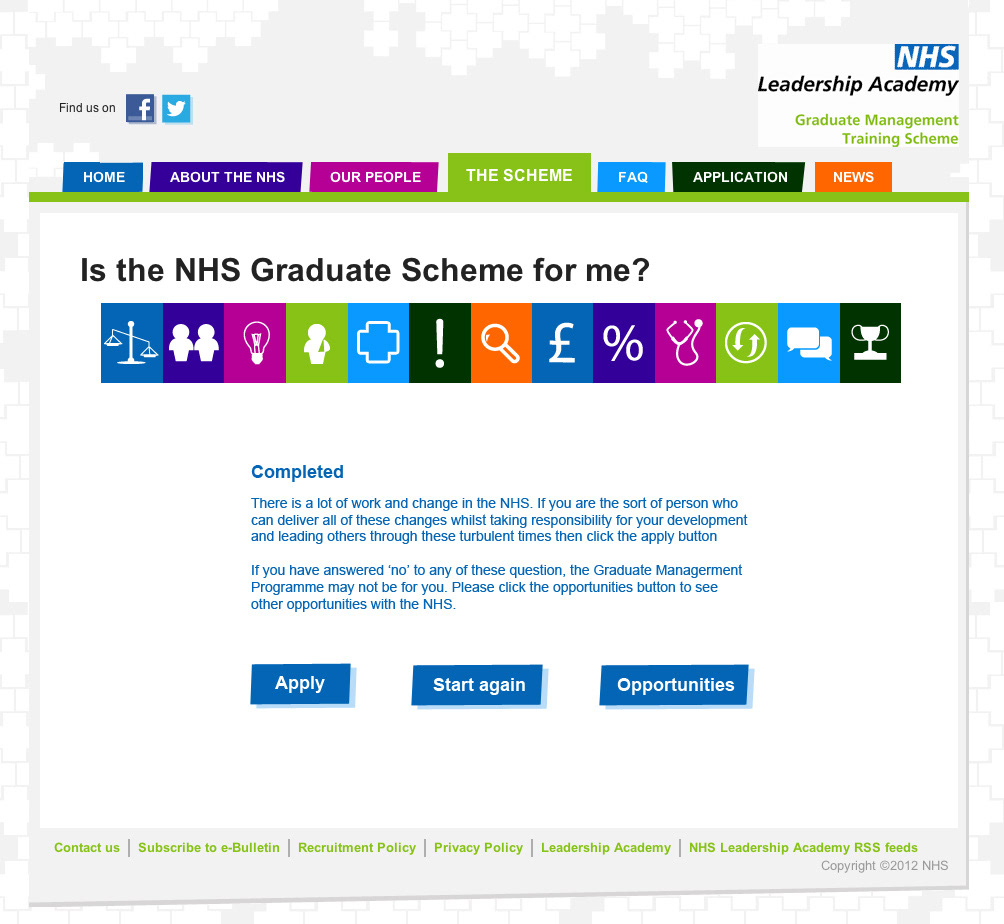 NHS - Application Timeline